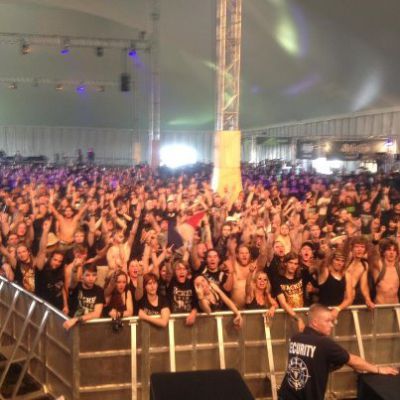 ---
Back from Wacken 2012!
Report after our return from Wacken 2012. It was awesome!
09-26-2012 - Posted by Eva
---
We finally get some rest after a long drive back from Wacken.

LORD SHADES was really close to winning, according to jury members we met. We had an extraordinary experience, very positive for the band.

The sound was terrific, the lights were splendid, 2 giant screens broadcasted the show in different places of the festival, the welcome was wonderful… It was bliss, we have tons of great memories!

Don't worry, the pictures will be here soon, and you won't be disappointed! The video is coming soon too… And we can already tell you that it's gonna be awesome!!

Congratulations to the winners, Hamferð, from Faroe Islands, we wish them the best for the future.
Here is a bonus picture of the audience who came to see us there, taken by Fabien on stage at the end of the show…
---