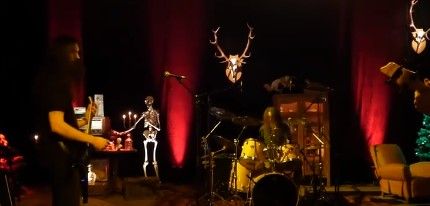 ---
Limoges Live Show
We are proud to present to you our show at the John Lennon Cultural Center for the Christmas Festival, hosted by Execution Management.
01-07-2021 - Posted by Alex
---
After a few technical issues with the first version that was put online, here is the final one !

It is with a great pleasure that we carried out this project.
We hope that you will have the same pleasure in watching it, feel free to share it on your groups and networks, every support is greatly appreciated in those difficult times !

All the other videos of the bands that played with us are available on the Execution Management Official page Execution Mgt
Again, a huge thank you to Execution for inviting us, ARKHA for the video/audio recording, editing everything and the last minute changes !

We all invite you to go to the next shows organized by Execution Management as soon as it will be possible, the amount of work they put into it for you and us is truly amazing !

Meanwhile, Lord Shades goes back to work on it's future endeavours...
---