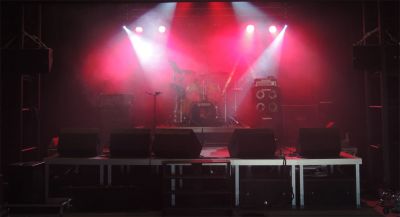 ---
The show in Châteauroux was a success!
We organised our first concert at the 9Cube, France, and everything went well!
10-01-2012 - Posted by Eva
---
The show of the 15th of September in Châteauroux (France), organised by Lord Shades and Kermhit asso, is over. It was the first metal show in the city, and the place was almost full.
Thanks to all of you for coming, and many thanks to those who helped us with the organisation of the event. The pictures of the show are available in the Media section, and the video will soon be there too.
---