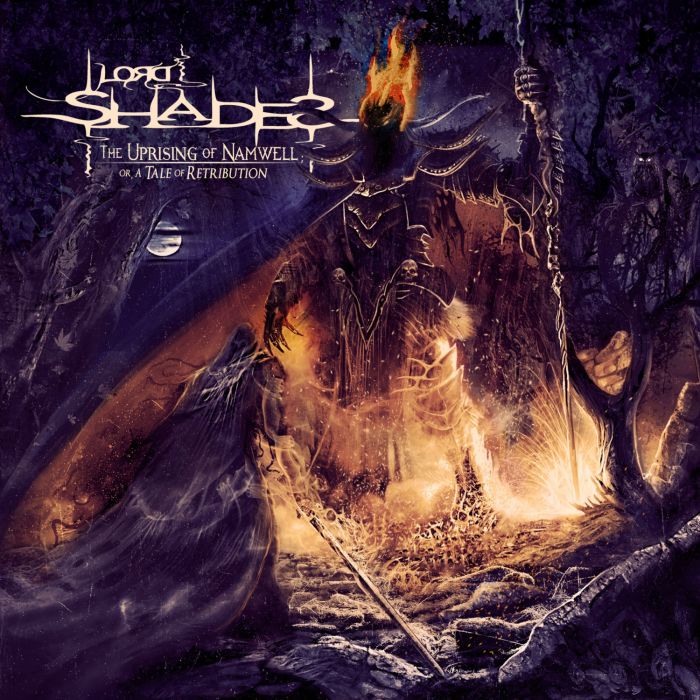 ---
"The Uprising of Namwell" out now !
We are very happy to finally be able to make you listen to the 3rd and last volume of the Lord Shades trilogy !!
12-09-2017 - Posted by Alex
---
We spent a lot of time to make it, and we're happy to finally be able to share it with you, in your records stores and on your favorite streaming platforms.
A very big thank you to all our guests musicians and artists of all kinds for having accompanied us again on this adventure. A big thank you also to Laurent for writing lyrics, Olive for all orchestral creation and sound design, Lasse Lammert / LSD-Studio for mixing and mastering, and Stan-W-Decker for the beautiful artwork. Without all of you, the epic of Lord Shades could not have been told so passionately ...
You can already listen to "The Uprising of Namwell" on the streaming platforms (
Deezer
,
Spotify
,
Itune
, etc.), as well as order it via our shop.
We look forward to your feedback and hope it will live up to your expectations. We will share here with you, on a regular basis, the different
chronicles
and interviews that we will receive.
To celebrate the event, we are organizing
a concert in Chateauroux on the 13th of January
with our friends from Entropia Invictus and Radium Valley.
A big thank you to all our fans who support us since ... 13 years (see more) !!!
---