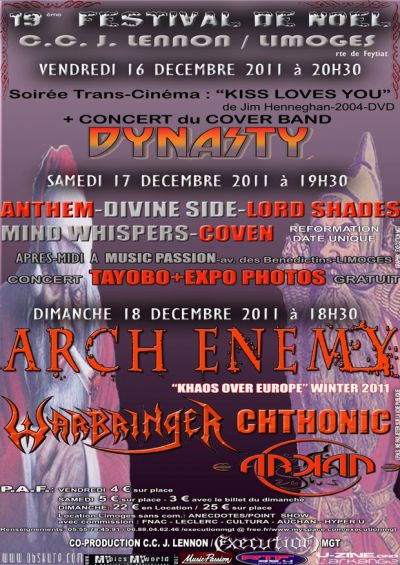 ---
LORD SHADES at John Lennon !
Lord Shades is going to perform at the Centre culturel John Lennon on the 17th of December, with Arch Enemy
11-17-2011 - Posted by Charly
---
LORD SHADES will be giving a concert at the C.C. JOHN LENNON in LIMOGES on Saturday the 17th of december for the opening night of the Christmas Festival that will be taking place the following day (Arch Enemy, Warbringer, Chthonic & Arkan).
We will be accompanied by 4 local groups.
It is a big date for LORD SHADES so ... COME SUPPORT US!!!
More details coming soon...
---